On the West Coast, we experience what is commonly known as an endless summer. With beautiful warm weather nearly all year long, we find ourselves outdoors more often than not. For Orange County, we're thinking a little California sun, sand, surf, and seafood. We took the dive and have wrangled in our top seafood picks in OC, LA, and the seas beyond. Happy swimming.
Discretely nestled on bustling 4th Street, Kiyomizu is DTSA's newest hot-spot concept, featuring a small menu only a traditional Japanese handroll joint could pull off as effortlessly as these guys do. Step up to the bar in this intimately tiny location and watch as fresh seafood like blue crab (that's right, sushi sans imitation) is piled onto slightly-sweet sticky rice and wrapped in a sheet of crispy nori. Each roll is expertly crafted right in front of your very eyes by the hands of staff trained by renowned sushi chef/consultant James Hamamori. Even the physical menu, displayed on a floor-to-ceiling chalkboard with their fresh fish of the day, holds to Kiyomizu's intrinsically modern simplicity. Traditional handrolls take a contemporary approach and have found a home in the literal hands of DTSA.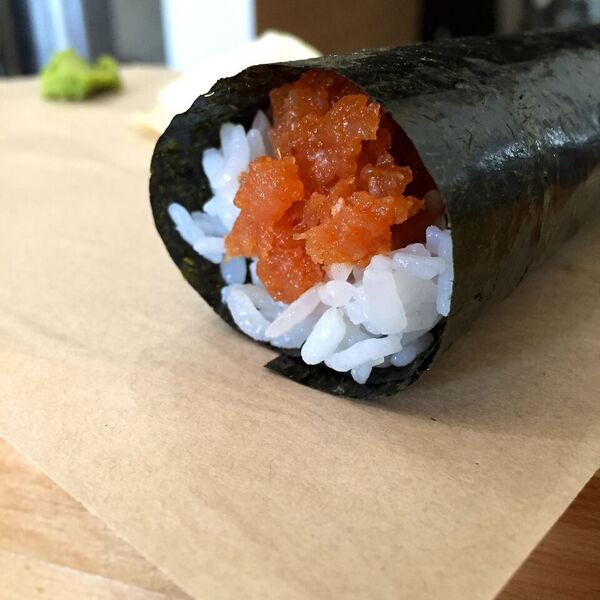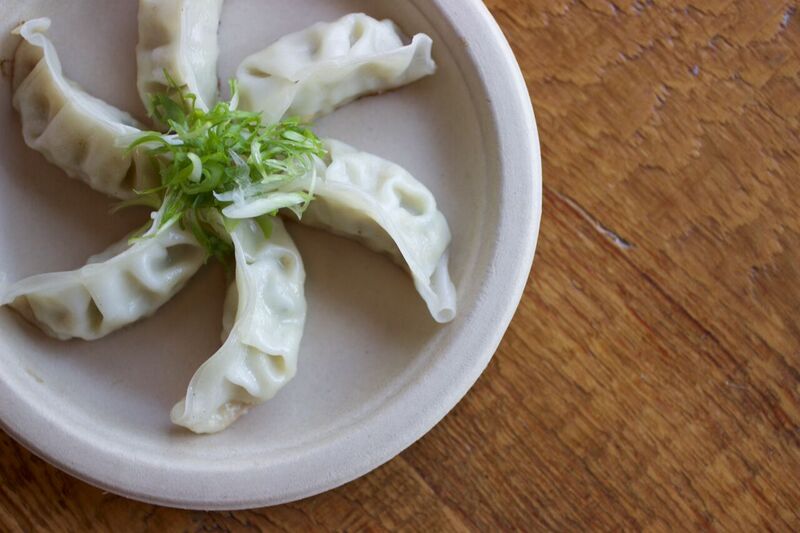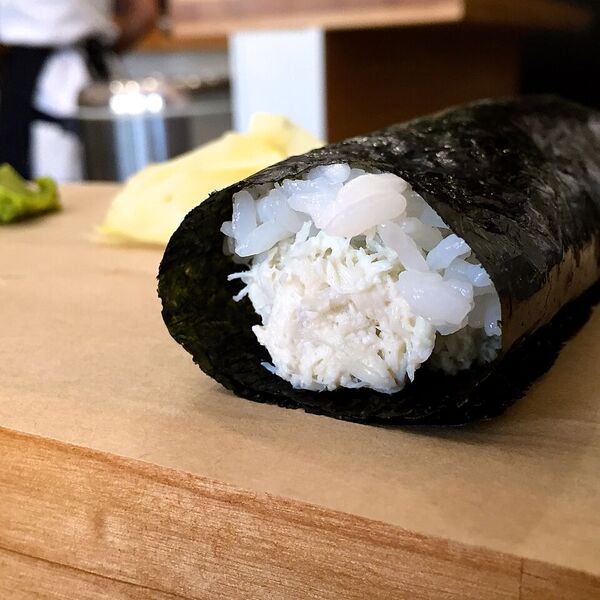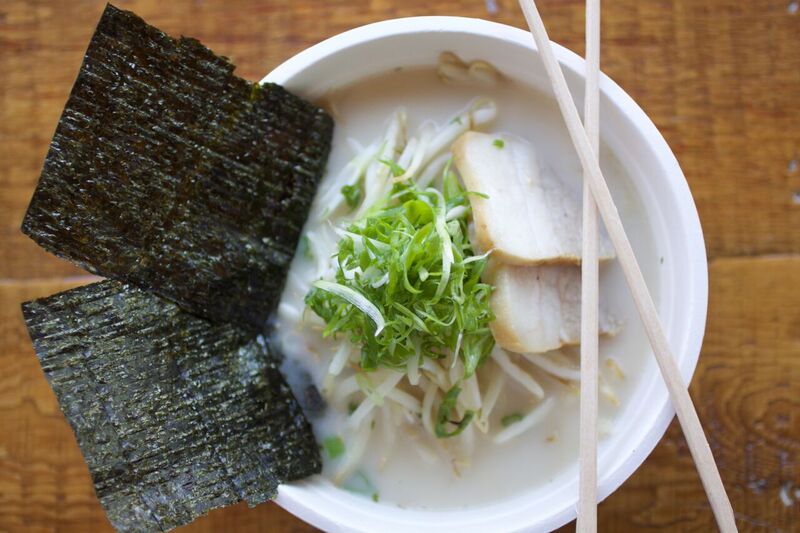 Consider Union Market Tustin's Cubed Poke your one stop poke spot (and they could humble-brag in agreement.) Offering tasty, healthy options that uphold the appeal of crafted poke bowls, Cubed's menu boasts unique ingredients like crisp taro chips piled with fresh, marinated fish in their PCH Bowl and their ever-popular "forbidden rice," an obsidian grain that allows you to love carbs freely without the guilt. Who knew this would ever be possible? If you do opt to BYOBowl, take our word and throw an egg on it for happy belly syndrome and some serious Insta-cred.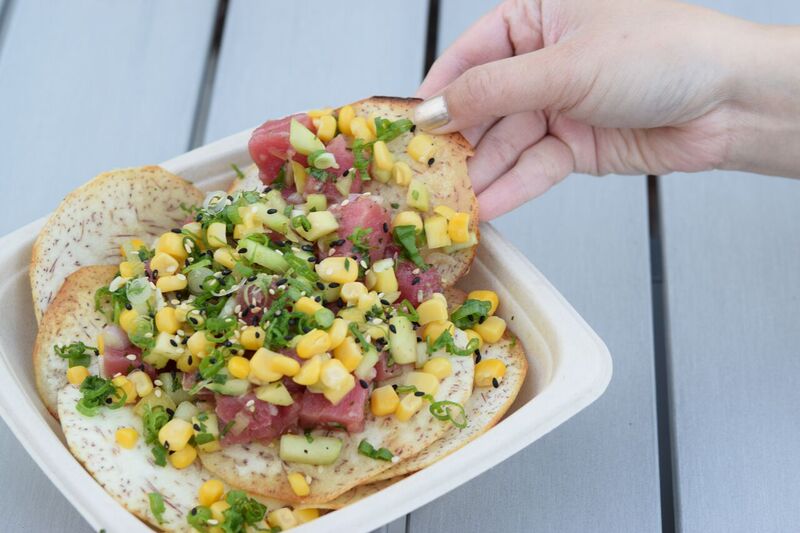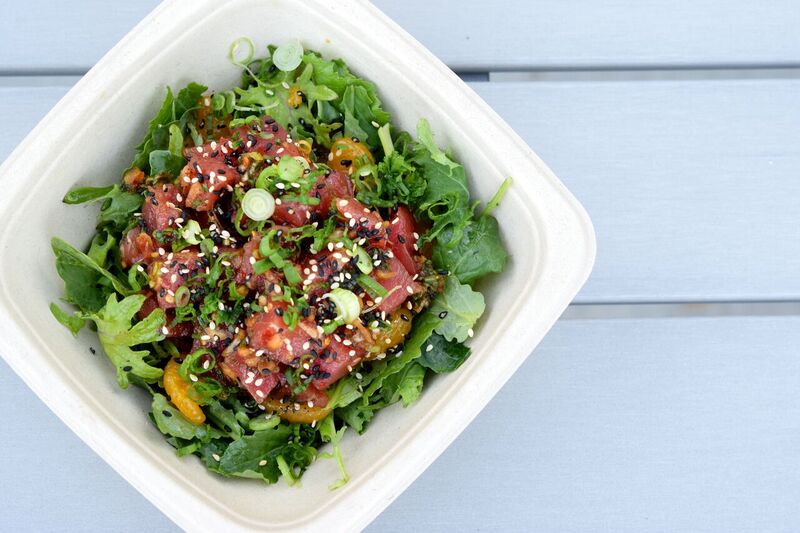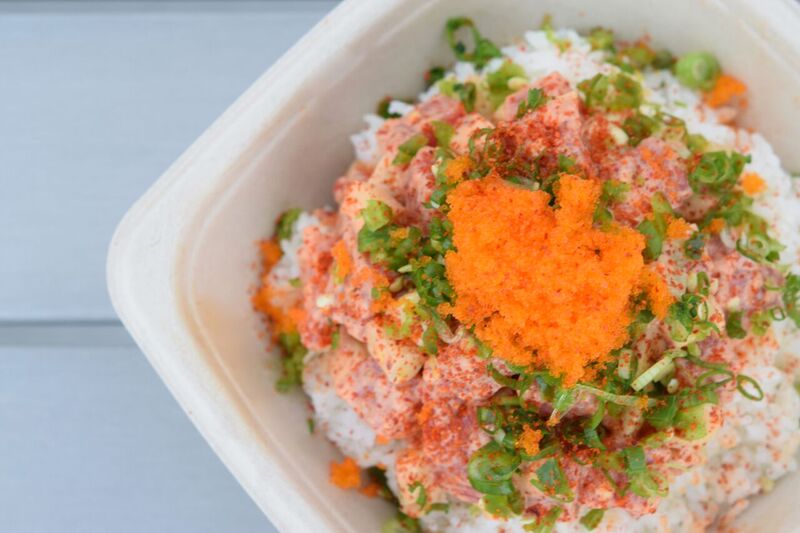 Craving a lil' taste of New Orleans summer? Take a trip to The Wharf, elevating Garden Grove's historic Main Street in downtown with what could only be described as Caj-sian. That's right. Cajun-Asian fusion. With a philosophy of "trendy is good, different is better," The Wharf takes Vietnamese seafood through an inspired transformation with quality fresh fish, spices, and savory medleys of the south. Be sure to ask for the Seafood Hot Pot, a house specialty, and revel in a whole lobster accompanying your meal! As we here believe in a good Happy Hour, it's important to note their daily offerings of $6 wings, $3 for a heap of french fries, and $1 oysters from 5 pm to 7 pm. Did we mention this is daily? Because it's daily!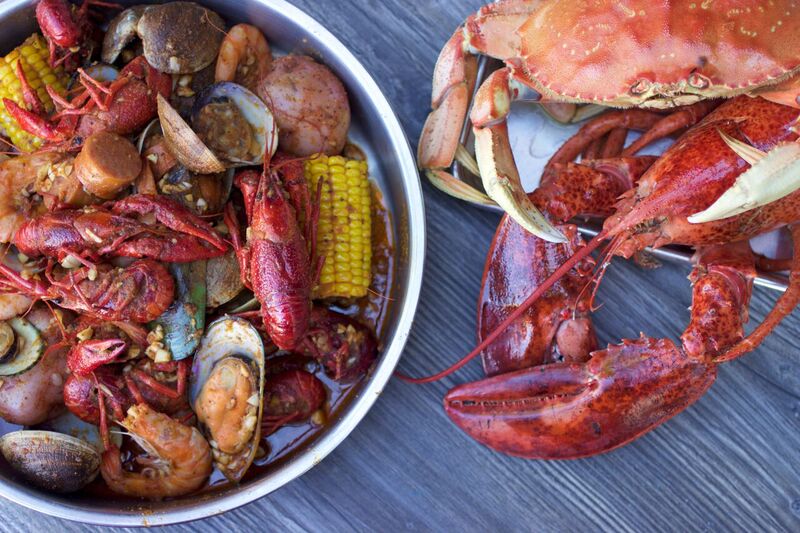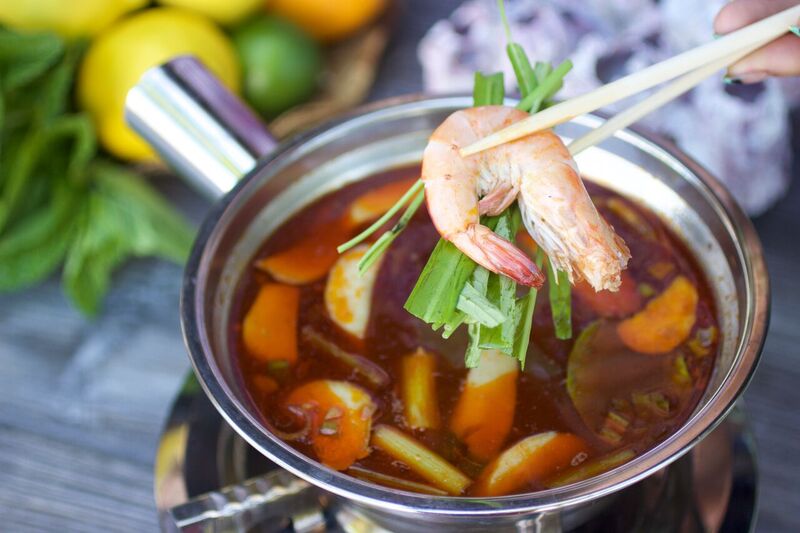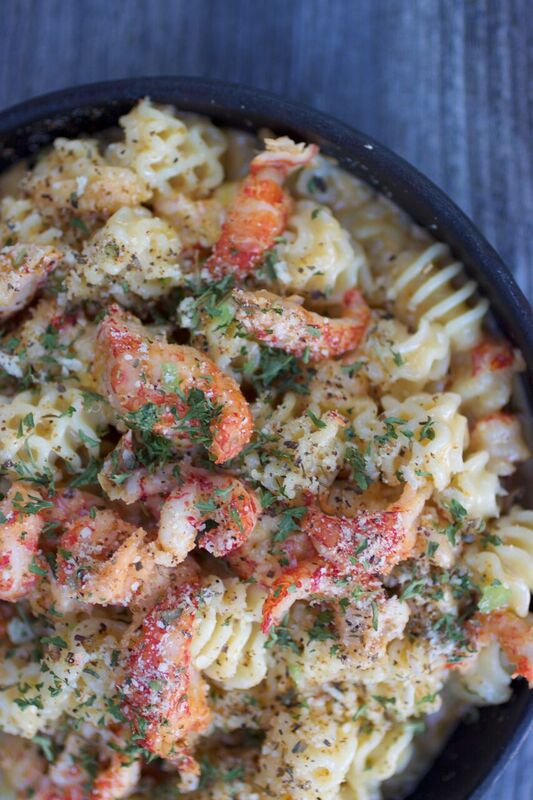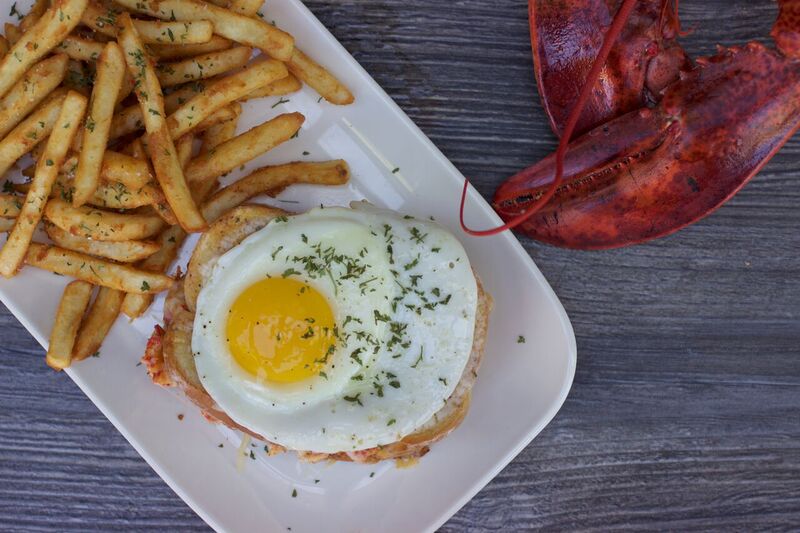 Shuck
Costa Mesa, CA
White vinyl booths a la duffy boat, crab cages repurposed into chandeliers, a blue sign reading "Lobsters. Crabs. Oysters." Your Nantucket summer escape is at Shuck Oyster Bar, a Costa Mesa locale tucked away in foodie haven SOCO Collection. Oysters are delivered daily, with a variety of Pacific Northwest, East Coast, New Zealand and species beyond, all 12 to 18 hours out of water and fresh as can be! Kitchen items feature tasty classics like a massive Cioppino as well as new-comers that will change the way you think of seafood with two words: Lobster Butter. Their infamously gooey Lobster Grilled Cheese features an artisanal three cheese blend on toasted sourdough panini stuffed full with succulent chunks of fresh lobster that's been simmered in housemade lobster butter.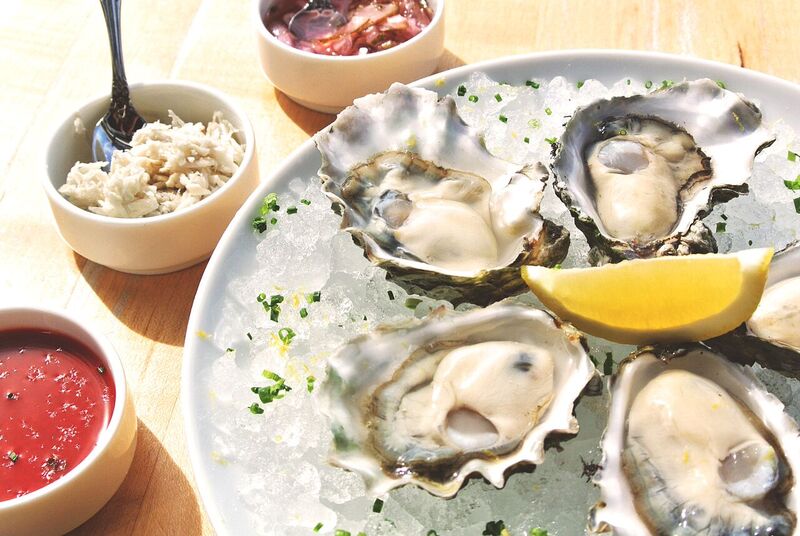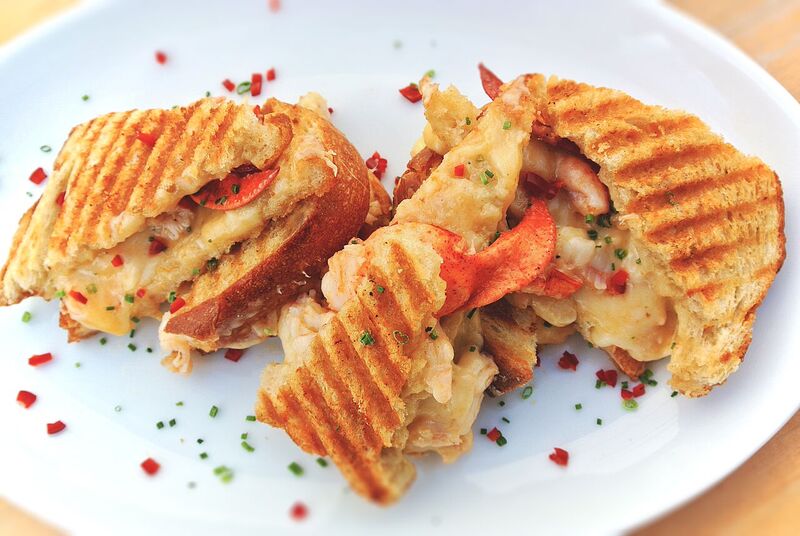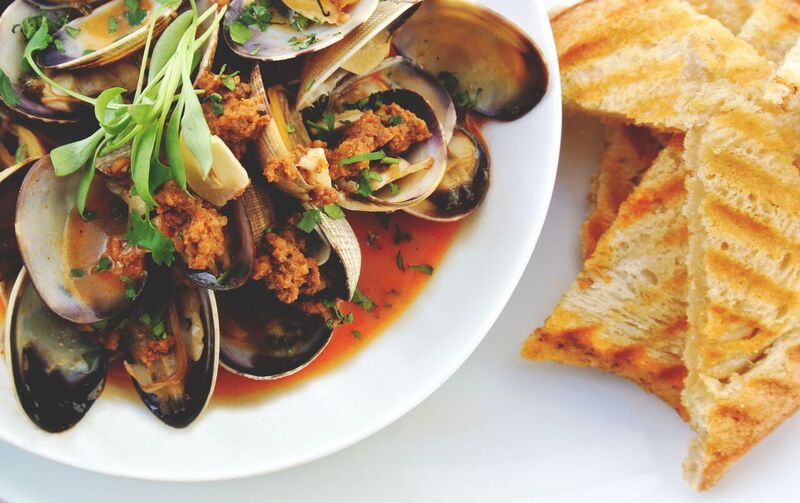 Mar
Santa Ana, CA
There's one question we never knew we had until stumbling upon counter service pop up MAR in DTSA's 4th Street Market. The question: How does one fuse Spanish Mariscos with Hawaiian kitchen flair and still keep a modern menu? Their answer: Marisco bowls. MAR is not your average poke spot, and while the trend has ruffled up quite the storm in its own right, someone had to change the game. Lucky for us, the MAR guys have said "challenge accepted" with funky and fresh choices like poke tacos or, one of our favorites, a Philadelphia bowl, deconstructing the classic sushi staple. Paradise is served.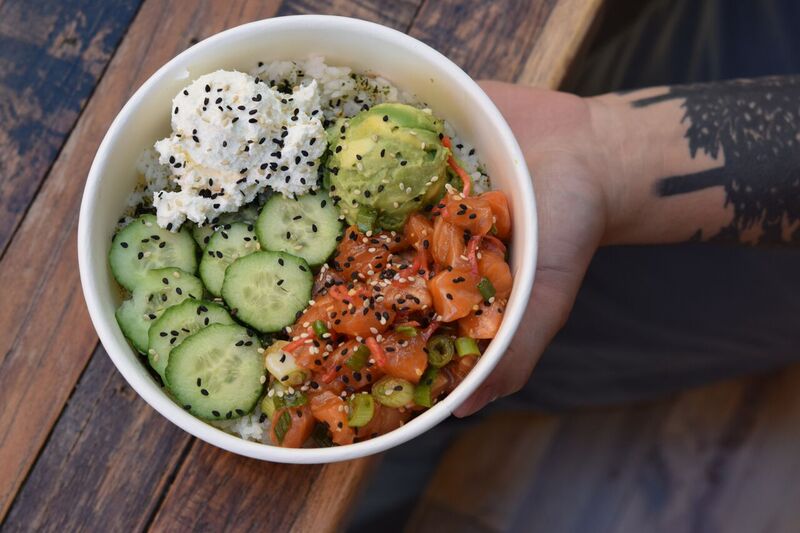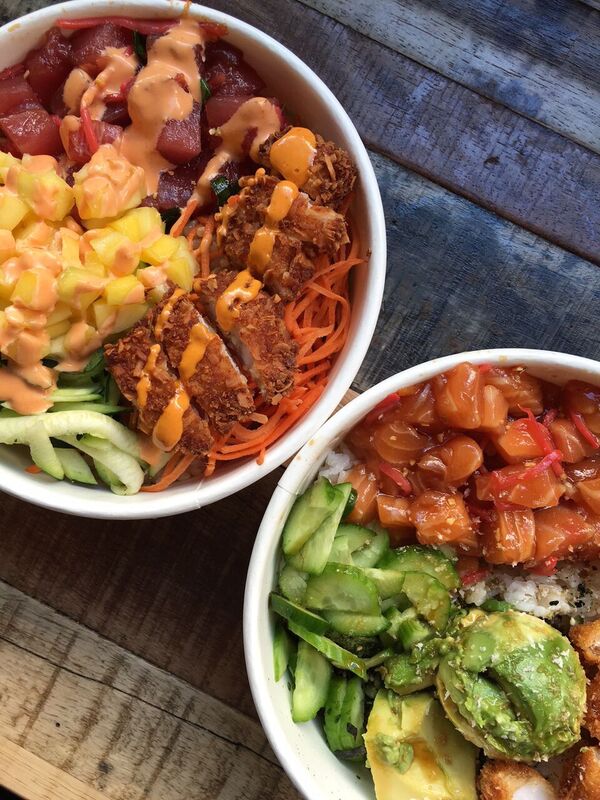 Slapfish
Too many to choose, USA!
Who's to say what "real" American seafood is? Slapfish might know a thing or two, all the while with an honorable approach to "boat to plate" dining with sustainable sourcing and conscious suppliers at that. We're talking simple seafood classics like crispy battered Fish n' Chips (we suggest filling up on a double order) as well as game-changing items like their Surf n' Turf Lobster Burger, juicy beef, buttery lobster and all. And as a gift to the greater human race, because they made such a splash in Orange County, the seafood staple will be taking a national expansion with locations sprouting in Irvine as well as across Utah, Arizona, Colorado, Idaho, Nevada, and Texas. Hungry bellies rejoice.
Son of a Gun
Los Angeles, CA
Beverly Grove didn't know what hit 'em when Son of a Gun cannonballed into the LA seafood scene. Iconically kitschy interior with the quintessential gizmo's of Old Man River including a large Marlon juxtapose a "$$$" Yelp ticket. The menu is lined by refined classics like a dainty but juicy-as-hell lobster roll and shrimp toast, another crowd favorite, sandwiching delicious chunks of shrimp with two butter-grilled slices of toast that have been delicately dressed in a humble sriracha mayo along with cilantro and mint to brighten up this small but mighty beast of a sandwich treat.
Cabezon Restaurant
Portland, OR
Portland's seafood haven carries the Cabezon fish name-sake and does it quite well. Capitalizing on an innovative menu geared towards a daily rotation to keep items fresh and seasonal, Cabezon is a sensational location parading as a fish market by day and a neighborhood bistro just before sundown, offering a lovely casual fine dining seafood experience for patrons. Choose one of their local wines to help wash down (but slowly, my dear, one musn't chug one's wine) a menu of thoughtful selection and undeniable expertise. Shrimp wrapped in basil lay on a bed of glass noodle and seared jumbo scallops on ebony squid ink linguini will melt in your mouth.
All photos courtesy of 100eats or source cited.
This information, including content, photos and links is to be sourced as listed above via dropbox. These links are for internal use only.
For more information or interview requests please contact
Kayla Glass at 100eats - Promotions Coordinator
kayla@100eats.com
831.359.2077