DEFINITION
Food done differently.

ABOUT
The Wharf is located in the heart of Garden Grove's charming historic downtown Main Street. Just as the neighborhood offers an abundance of character, so does The Wharf's unique cuisine. Their menu explores unconventional blends of spices, flavors and textures. They believe that in food, trendy is good, but different is better. With this in mind, their menu focuses on seafood with an asian+cajun fusion, and an assortment of other unique dishes to satisfy those with the most selective tastes. The restaurant offers a quaint and charming ambiance, and welcomes locals and visitors to come in and make the meal an experience. Life is too short to be bland, which makes The Wharf an ideal spot for the foodie in all of us.
About the Owners: Dennis Nguyen & Tanya Tra (Coming Soon)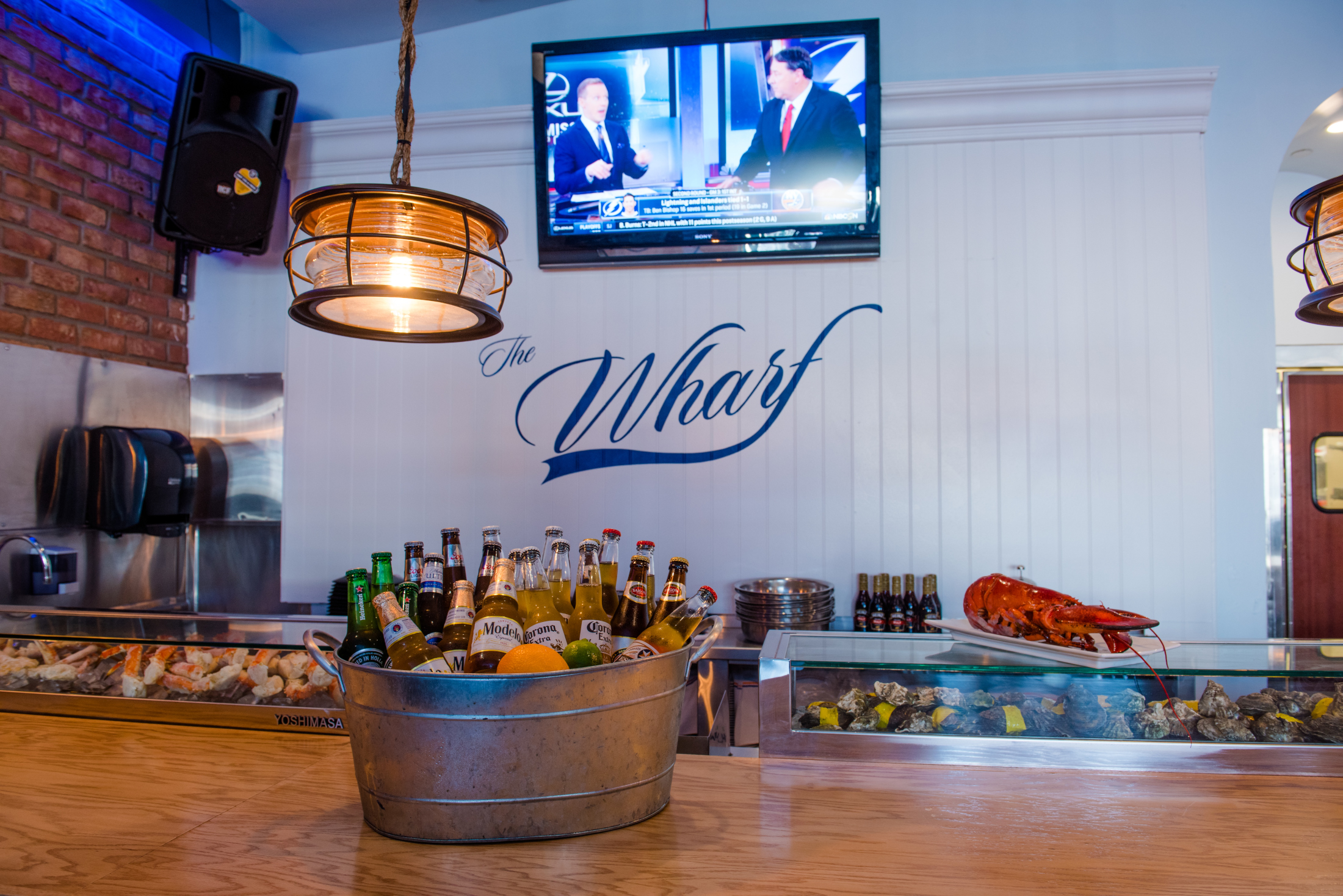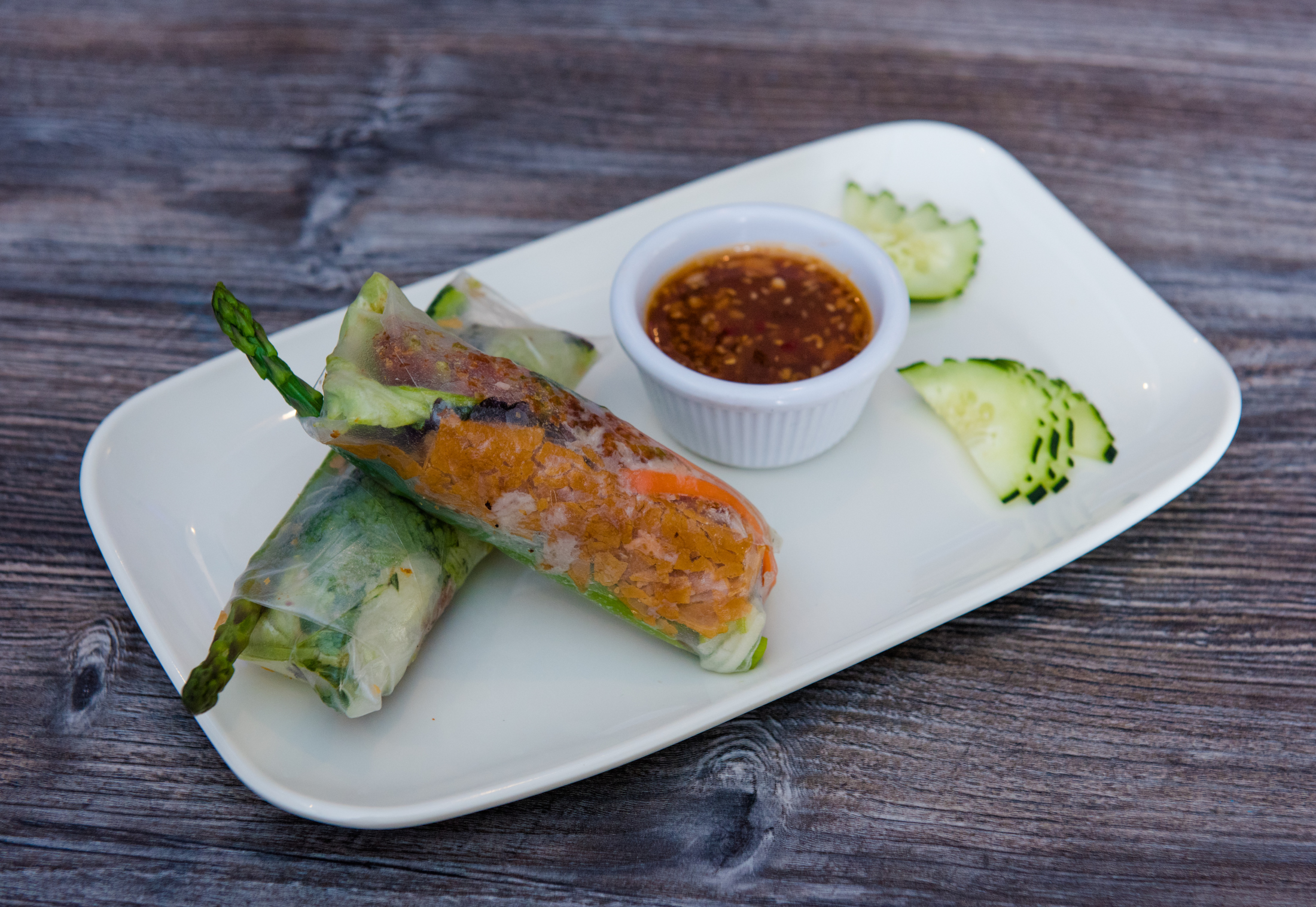 MENU
With a focus on fresh seafood, along with their signature asian + cajun fusion of flavors, The Wharf offers a variety of unique dishes. Whether you're in the mood for refreshing vietnamese bites, or a southern-inspired cajun crawfish boil from their Wild Crab Menu, The Wharf has got a little bit of everything for you.
Cajun-Vietnamese Fusion, Seafood and more:
Cajun Seafood Hot Pot: Hundreds of pounds of crawfish, shrimp, crab, clams and lobster are boiled daily at The Wharf for their signature 'Wild Crab Cajun Seafood Boil'. The naturally sweet seafood base gets strained and repurposed for the hot pot soup base, highlighting the flavors of the sea. Food is delivered raw and alongside individual boiling pots at the table for you to submerge your selection of protein and experience hot pot in a whole new way.
Cajun Edamame: Edamame lightly sautéed and then tossed in our Cajun seasoning to add some heat and spice in your life.
Thai Larb Lettuce Wraps: Minced and sautéed ground chicken, gizzards, pork ears, chicken hearts, and pork tongue are combined with toasted sticky rice to form a hearty meaty concoction for you to grab your lettuce as a spoon and scoop up.
Sizzling Clams: Fresh clams are placed directly onto a sizzling hot cast iron plate. As soon as the clams open, green onion oil, fried garlic and shallots, hot chili and crushed peanuts are drizzled on top for the freshest way to enjoy the flavor profiles of this dish.
Wild Style Pasta: This crawfish linguine pasta sautéed in a special Wild Cajun Sauce is so buttery and savory, you'll soon know why they call it "Wild".
HOURS OF OPERATION
Sunday - Wednesday 5 p.m. - 12 a.m. (Food Service until 11:30 p.m.)
Thursday - Saturday 5 p.m. - 2 a.m. (Food Service until 12:30 a.m.)
Happy Hour: Monday - Friday 5 p.m. - 7p.m.
Social Hour: Thursday - Saturday 10 p.m. - 2 a.m.
ADDITIONAL INFORMATION
Open For: Dinner, Daily
Menu Pricing: $ - $$
Seating: Indoor and Bar Seating Available
Service: Full service
Square Footage & Capacity: TBD
LOCATION
12941 Main Street
Garden Grove, CA 92840
(714) 530-1388

For more information or interview requests please contact
Bobby Navarro at 100inc Agency - Events and Promotions.