ABOUT
Get the dish on what makes fresh seafood the raw deal. Discover oyster etiquette and the abundant variety of their species with a visit to Shuck Oyster Bar. Located at the OC Mix in Costa Mesa's SOCO, Shuck Oyster Bar delivers with their fresh seafood flown in daily. These oysters are hand selected from over sixty farms, bringing the largest variety to your palate in one sitting. At this spot there is only one specific way to eat an oyster, and that's the way that you want to. Don't get hung up on whether you have to slurp or bring your tiny fork (they have forks for you), and just focus on what gets the job done. Enjoy a glass of wine at the bar while they shuck the oysters right in front of you. Expect friendly service, a great atmosphere and a strong understanding of sourcing and preparing freshly caught seafood.
More About the Owner: Leonard Chan
More About the Chef: Kristy Gunn
LOCAL PLEDGE
Our oysters are guaranteed fresh - just one day out of the water. We have 'em delivered daily from over 60 farms. Not into oysters? Try the chowda. Don't like chowda? Try our seafood stew. Not into that? Go shuck yourself.
MENU
Besides their wide array of fresh and scrumptious oysters, Shuck has plenty of seafood goodness to offer. The menu features fresh items like cioppino, crab cakes, lobster-stuffed grilled cheese sandwiches, classic chowda and more.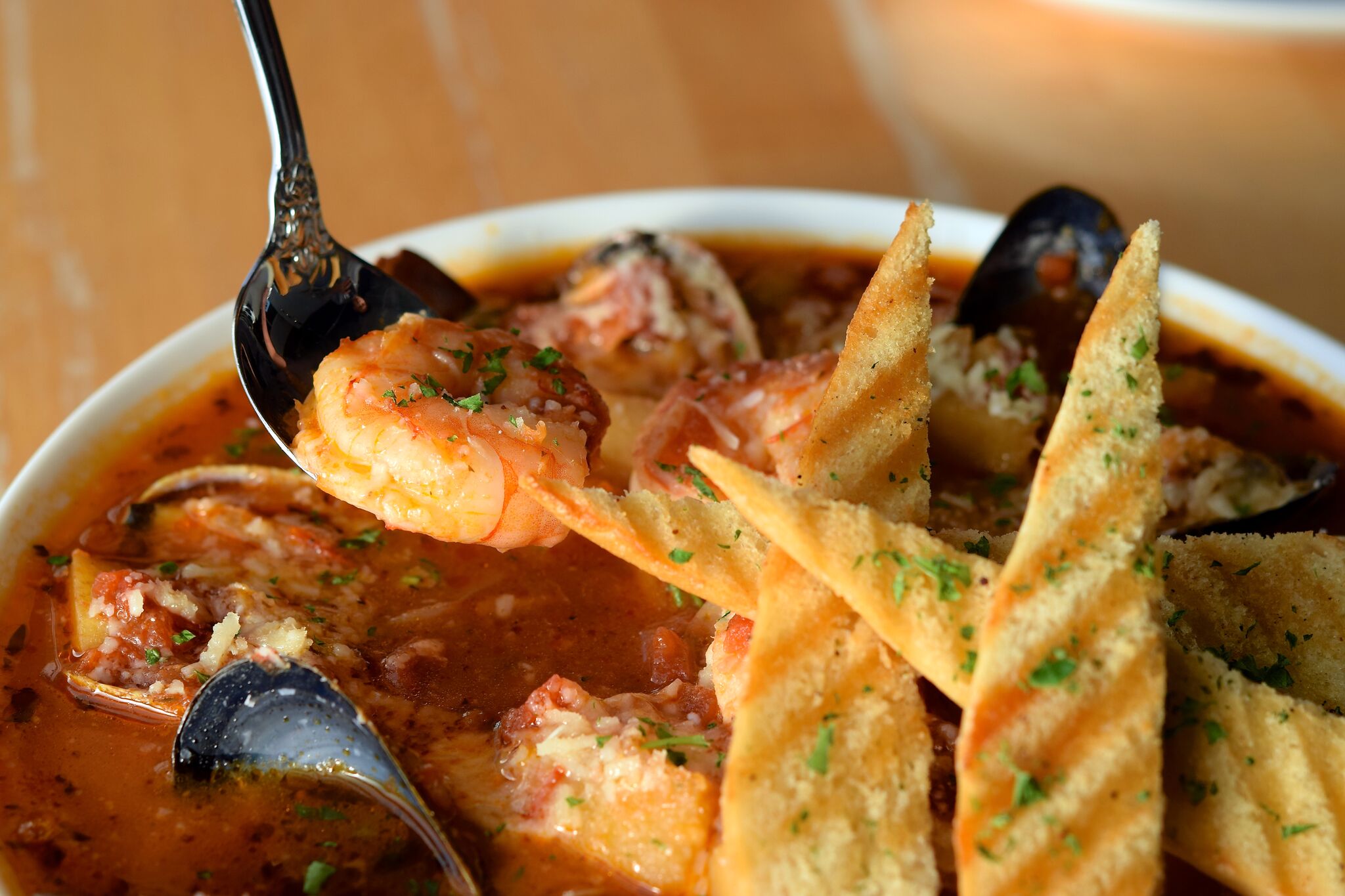 OYSTERS & MORE
Fresh Oysters: $3 - $5 each, seasonal, varietal, shipped daily
Oysters Rockafeller: cheesy, panko, greens
Lobster Mac: lobster, elbow noodles, cheesy, yummy, godoness
Crab Cakes: dungeness, panko, old bay, caper cream
Cioppino: shrimp, clams, mussels, fish
Clams 'N Chorizo: lemon, butter, cilantro
Chowda: new england, bread and butter, 'nuff said
Shrimp Sliders: beer, slaw, three
Grilled Cheese: cheese, butter, love (with choice of classic, crab louie, lobster or chorizo)
Lobster Roll: lobster, lettuce, avocado, brioche
Uni Pasta: squid ink, buerre blanc, buttery
Fettucine: alfredo, roasted vegetables, creamy
Bread Pudding: fresh vanilla ice cream, caramel, berries
ADDITIONAL INFORMATION
Hours of Operation:
Sunday - Thursday, 11 a.m. - 9 p.m.
Friday - Saturday, 11 a.m. - 10 p.m.
Happy Hour:
Monday - Friday, 2 p.m. - 6:30 p.m.
No corkage fee
Menu Pricing: $$ - $$$
Seating: Indoor and Bar Seating Available
Square Footage & Capacity: TBD
LOCATION
Inside The OC Mix at SoCo Collection
3313 Hyland Avenue
Costa Mesa, CA 92626
949.420.0478
Driving Directions via: Google Maps

SAMPLE COVERAGE
KCAL9, Shuck Oyster Bar Celebrates National Grilled Cheese Month
Former Chef Mina Sacramento demo's Shuck's famed Grilled Cheese, LIVE
Travel Costa Mesa, Chef Kristy Gunn
Chef Spotlight | Chef Kristy shares insider secrets about Shuck's popular Clams and Chorizo dish
All images courtesy of 100eats
For more information or interview requests please contact
Bobby Navarro at 100inc Agency - Events and Promotions.