ABOUT
From the creators of Afters Ice Cream, comes Pig Pen Delicacy. This pork-haven eatery opened on March 5th 2016 and resided in Downtown Santa Ana's popular food hall, 4th Street Market for over a year. Now Pig Pen Delicacy can be found at Steelcraft in Long Beach, and TRADE in Irvine. Their menu brings swine to a whole new level, and gives bacon-addicts a reason to rejoice. Co-Founder Jason Trinh and his team have displayed their true passion for savory eats through their inventive burgers, gluttonous fries and nachos, sliders and more. Come once to try their popular Pork Belly Fries or Maple Bacon Jam Burger, but come again for something as simple as their house-cured candied bacon. This team is known for their unique, cheat-day worthy, addictive creations, and Pig Pen Delicacy delivers on all these fronts and then some.
More About Co-Founder: Jason Trinh
MENU
Pig Pen Delicacy is a modern take on classic American comfort food. The culinary minds at Pig Pen make use of an array of ingredients to produce sophisticated interpretations of bacon and pork-centric items. Whether you're in search for pork sliders, a burger like no other, or just a satisfying salty side of bacon, Pig Pen has you covered on all pork-loving levels.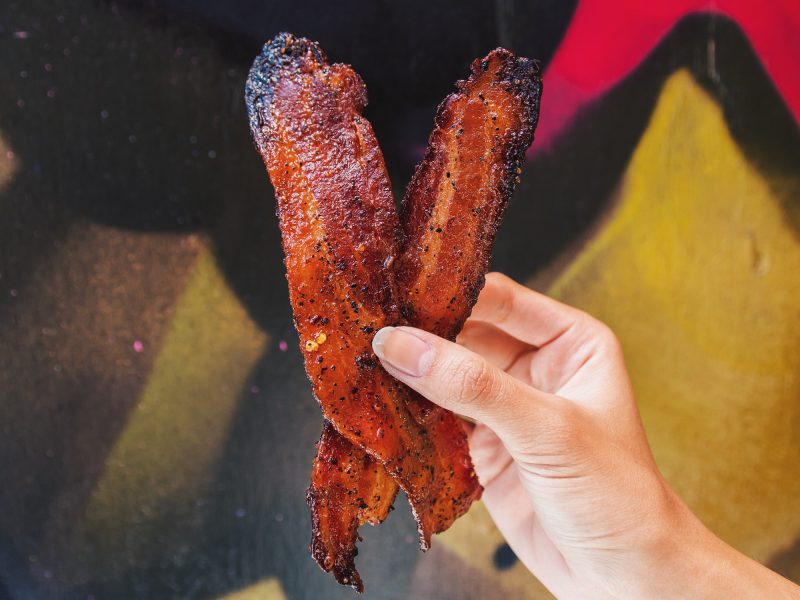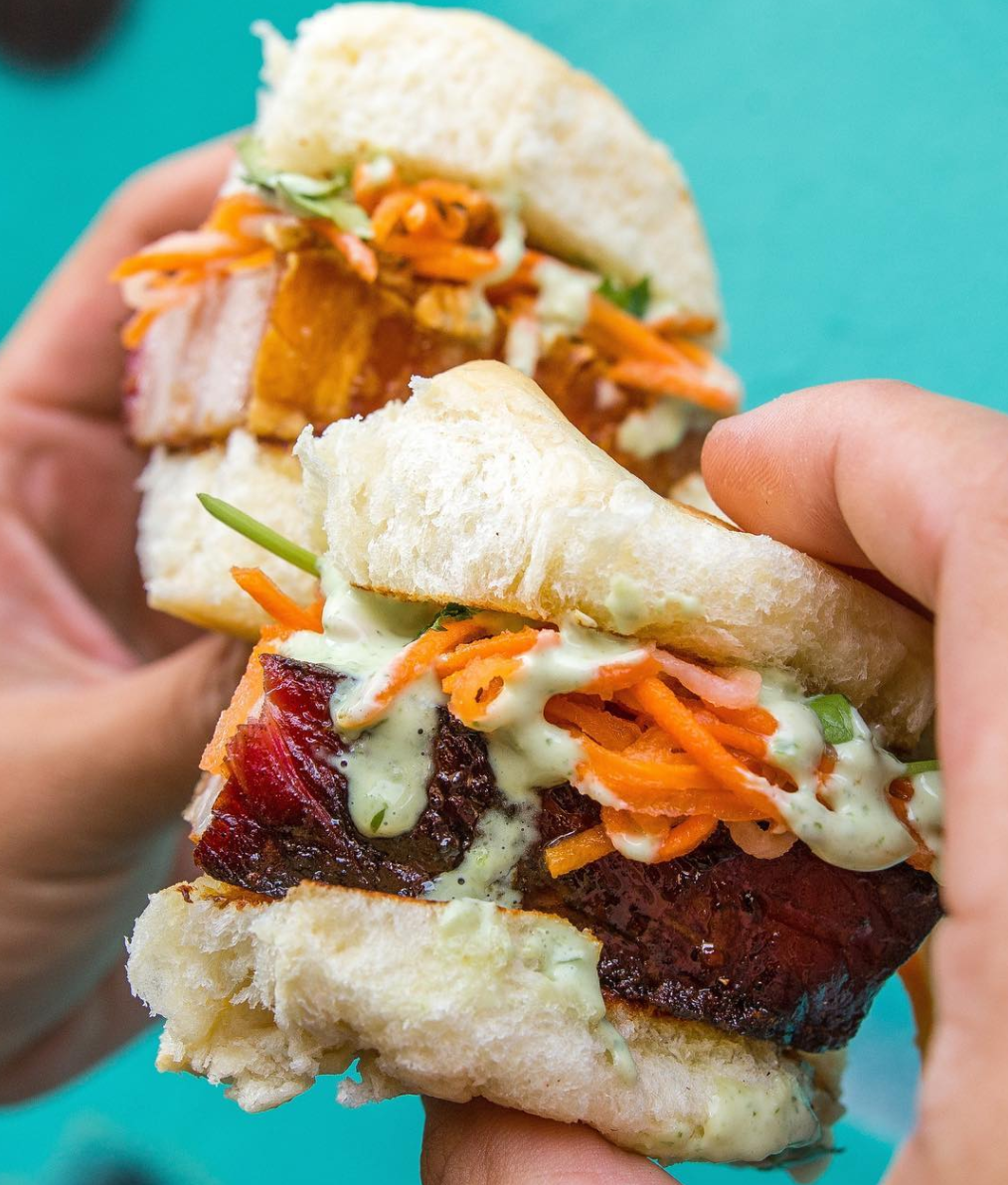 All photos above courtesy of Pig Pen Delicacy

BACON, BURGERS & MORE
Candied Bacon: oven-baked bacon strips with brown sugar and spices
Maple Bacon Jam Burger: beef patty, swiss cheese, maple bacon jam, chive aioli, crispy onion strings, pan fried egg (optional)
Crispy Pork Belly Sliders: crispy pork belly, hoisin sauce, pickled daikon and carrots, cilantro aioli
Candied Bacon Egg & Cheese Sandwich: candied bacon, soft scrambled eggs, cheddar, banana ketchup
Pulled Pork Sandwich: BBQ pulled pork, pan fried egg, pickled daikon, cilantro
MacAttack Burger: fried mac n cheese buns, all beef patty, candied bacon
Pork Belly Fries: crispy pork belly, melted cheese, pico de gallo, creamy cilantro sauce
Pulled Pork Nachos: BBQ pulled pork, nacho cheese, jalapenos, pico de gallo, creamy cilantro sauce and sour cream sauce
LOCATION
TRADE, IRVINE
2222 Michelson Dr.
Irvine, CA 92612
Info@TradeFoodHall.com
Driving Directions via: Google Maps
Hours of Operation: Lunch & Dinner, Daily
Monday - Thursday, 8 a.m. - 9 p.m.
Friday - Sunday, 8 a.m. - 10 p.m.
ADDITIONAL INFORMATION
Menu Pricing: $
Seating: Indoor Food Hall & Outdoor Patio Seating
Service: Counter
For more information or interview requests please contact
Bobby Navarro at 100inc Agency - Events and Promotions.