ABOUT
Established in September of 1995, Habana proudly serves Cuban and Pan-Latin cuisine. This beloved Orange County eatery is known for its unique plates and cocktails, not to mention, the romantic candlelit atmosphere. After over 20 years of providing Orange County with their outstanding Cuban fare, Habana has opened a secondary location within The Irvine Spectrum as of November 2017.
Named "One of the 100 Best #AlFresco Dining Restaurants in America for 2016!" via OpenTable
More About: Chef Alex Moreno
MENU
Habana breaks the mold with their extensive menu of Cuban-inspired fare, ranging from seafood ceviche starters to a hamburguesa of epic proportions. Known for their Paella A La Habana, among other things, the kitchen continues to impress visitors year after year. Their newly appointed Executive Chef, Alex Moreno has brought his own flare and passion to the menu, including the return of weekend brunch, offering a newly invigorated buffet menu. Grab a mojito, some pork croquetas, and treat yourself... Habana is the ideal place to indulge and stay a while.
CUBAN FARE
Chicken Empanadas: filled with chicken picadillo, served with mango slaw, jalapeno crema and banana habanero ketchup
Bocaditos: puff pastry stuffed with beef picadillo, capers, olives, tomato and raisins, served with slaw and jalapeno crema
Shrimp and Halibut Ceviche: poached gulf shrimp, marinated halibut in coconut lime mint broth served with tostones (Gluten Free)
Cuban Chopped Salad: romaine, radicchio, grilled corn, black beans, avocado, red bell peppers, cherry tomato, pineapple honey cumin vinaigrette
Habana's Caesar Salad: papaya seed caesar dressing, grilled romaine, spicy garlic crouton and parmesan crisps
Media Noche: slow roasted pork shoulder, jamon, swiss cheese, dill pickles, roasted garlic yellow mustard aioli in a pressed sweet roll
Hamburguesa A La Habana: grilled 8 oz beef patty, american and manchego cheeses, caramelized onion, crispy potato, dil pickle, lettuce, tomato and Habana secret sauce on brioche bun
Spice Crusted Seared Ahi: served with passion fruit beurre blanc, roasted corn sofrito and purple goat cheese mashed potatoes
Ropa Vieja: braised shredded beef stewed with bell peppers, onions and garlic, served with white rice, roasted plantain, sofrito black beans
Paella A La Habana: braised chicken legs, chorizo bilbao, peas, wild gulf shrimp, salmon, lechon, mussels and clams cooked in saffron bomba rice (Gluten Free)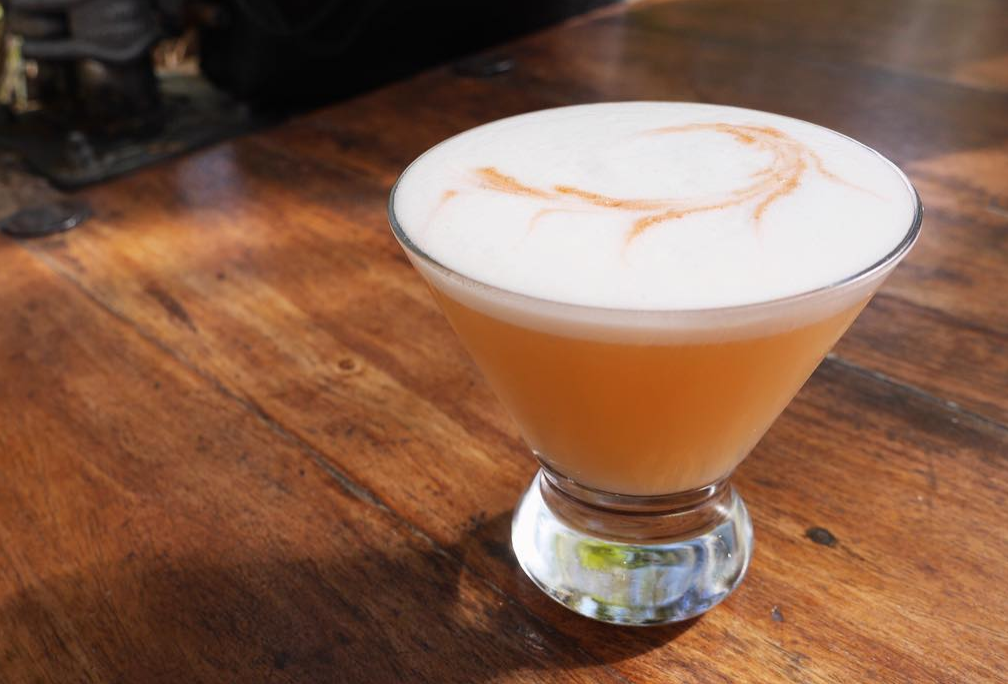 All photos above courtesy of Habana


BRUNCH A LA HABANA
Habana's brunch menu was reintroduced by Chef Alex Moreno in April of 2017. The buffet-style brunch affair takes place on Sundays from 10AM - 3PM. Habana's Cuban brunch fare brings a 'flavorful breakfast' to the next level. Unique spices and sauces grace every plate and complement traditional Cuban proteins such as roasted pork, fresh mariscos and more. Of course, you can't skip the meduros or their selection of fresh baked goods and pastries. To put it briefly, this is a brunch experience for the books.
Brunch service is offered at both locations on Sundays from 9AM - 3PM, Adults $49 per person (drinks not included), add endless mimosas or house made sangria for $22 per person, kids 10 and under are $19.
Brunch a la Habana offerings | photos courtesy of Sarah King
BAKERY HABANA
Bakery Habana at The Irvine Spectrum Center offers an array of authentic housemadeCuban pastries. Habana's talented Pastry Chef Katherine Russ provides outstanding bites to be enjoyed in-house or to-go. With its own entrance, Habana Irvine's cafecita will be exceptionally accessible, and will offer its own inviting ambiance. Guests can also indulge in exclusive, aromatic and rich coffee blends. These roasts can be sipped at the bakery, or taken home to be brewed at one's leisure, but can only be found at Habana Irvine. Whether you're there for the coffee, treats, or both, a visit to the new Bakery Habana is sure to transport you to a warm morning in Cuba.
Bakery Habana offerings | photos courtesy of Rob Stark
LOCATIONS
The LAB
Habana
2930 Bristol St
Costa Mesa, CA 92626
714.556.0176
Hours of Operation:

Monday - Thursday, 11:00 a.m. - 12:00 a.m.
Friday, 11:00 a.m. - 2:00 a.m.
Saturday, 9:00 a.m. - 2:00 a.m.
Sunday, 9:00 a.m. - 1:00 a.m.
Live music Friday - Saturday, 10:30 p.m. -1:30 a.m.
Full dinner menu is offered Sunday - Thursday until 12:00 a.m.
Full dinner menu is offered Friday - Saturday until 1:00 a.m.
Parking: Public lot located at The LAB shopping center
Seating: Indoor and Outdoor Seating Available + Bar
Service: Full Service
Square Footage & Capacity: 3,800 Sq Ft, 180 seats
The Irvine Spectrum
Habana Irvine
708 Spectrum Center Dr
Irvine, CA 92618
949-419-0100
Bakery Habana
708B Spectrum Center Dr.
Irvine, CA 92618
bakeryhabana.com
Hours of Operation:
BAKERY (DAILY) 7AM to 10PM
LUNCH (DAILY) 11AM to 4PM
HAPPY HOUR (FRI - SAT) 10PM to 12AM
DINNER (DAILY) 4PM to 12AM
LATE NIGHT (WED to SAT) 12AM to 1AM
BAR (SUN to WED) 11AM to 12AM
BAR (THU to SAT) 11AM to 2AM
BRUNCH (SUN) 10AM to 3PM
LIVE MUSIC
(TUES - WED) 6PM to 10PM
(THURS) 8PM to 12AM
(FRI - SAT) 9PM to 1AM
Parking: Public, multiple outdoor lots and structures within The Irvine Spectrum
Seating: Indoor and Outdoor Seating Available + Bar
Service: Full Service
Square Footage & Capacity: 9,800 Sq Ft, 300 seats
ADDITIONAL INFORMATION
Menu Pricing: $$ - $$$
SAMPLE COVERAGE
KTLA
KTLA 5 features Habana Irvine's 2018 NYE offerings on their morning news segment
OC REGISTER
OC Register lists Habana as one of their favorite leisurely lunches
DAVIDTHEFOODIE
@davidthefoodie highlights Habana's new brunch offerings on instagram and spreads the word to his 100k+ followers on social media
For more information or interview requests please contact
Bobby Navarro at 100inc Agency - Events and Promotions.