ABOUT
WHERE FRESH IS EVERYTHING.
The word fresh is key to the Fresh Brothers brand in more ways than one - and it's what makes them different from your average pizza point. The first Fresh Brothers store-front opened in 2008, and they've been filling tummies with quality ingredients ever since. With Chicago-style family recipes in hand, Adam and Debbie Goldberg successfully transformed menu items passed down by Scott Goldberg, with a fresh and healthy California twist. The business has come quite a way since then, with nearly 20 locations serving up fresh eats throughout Southern California. Not to mention, they were Voted Best Pizza in the South Bay by LA Times, and Best Pizza by LA Hot-List from 2008-2011. They're also known as an ideal place to bring the whole family, and were even recently nominated for a Red Tricycle Award for Best Places to Host a Kids Birthday Party. There's no question this family-style business has kept their roots, but have in time transitioned into a successful family-friendly restaurant franchise.
More About: Co-Owner & CMO, Debbie Goldberg
More About: Co-Owner Adam Goldberg
More About: Co-Founder Scott Goldberg ...coming soon!
MENU
FRESH THINKING. FRESH PIZZA.
Fresh Brothers' sauce is packed with 100% fresh tomatoes, no concentrate. Their mozzarella is all-natural with no fillers, additives or preservatives. The Fresh Kids Special, as featured on The Doctors television show, has a mix of five different finely-ground veggies blended into the pizza sauce. Plus, nothing on the menu is ever fried - their tasty wings, bites, and tenders, and even the Fresh Fries, are all baked. For those following special diets, Fresh Brothers even offers a gluten-free pizza and other gluten-free items, as well as vegan options. Aside from their health-conscious efforts, Fresh Brothers offers a wide variety of delicious pizzas, salads and more - a little something for everyone!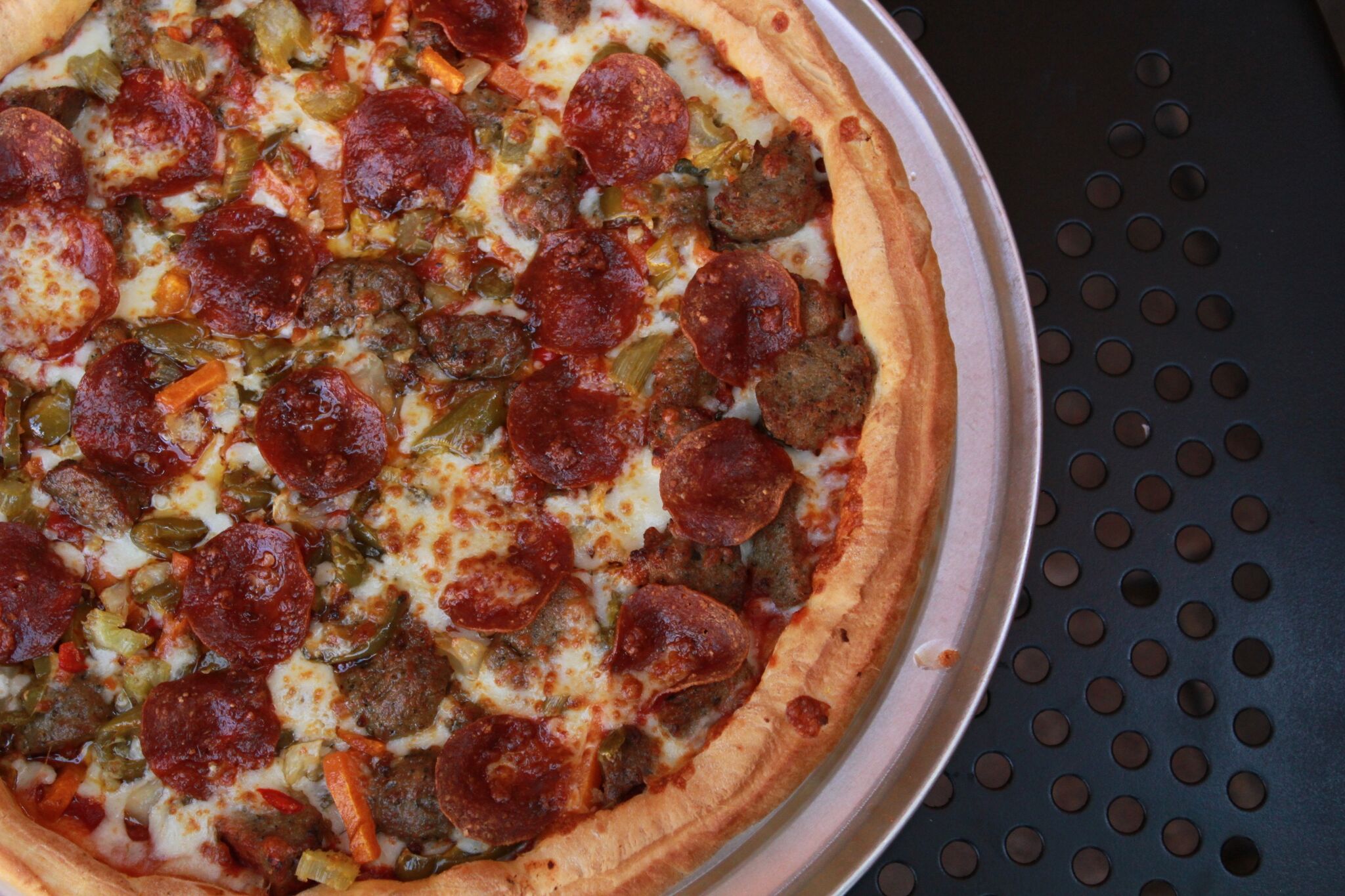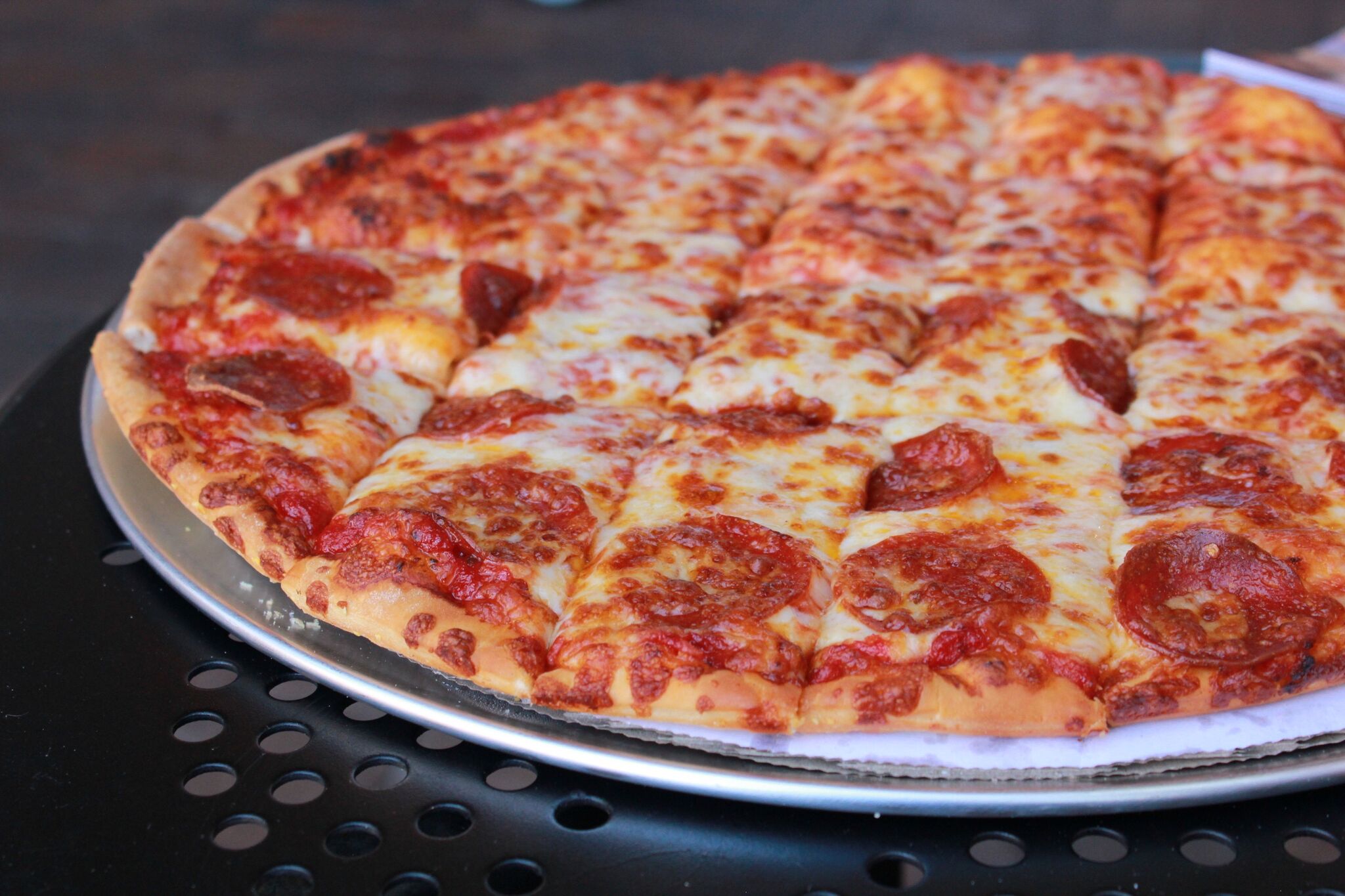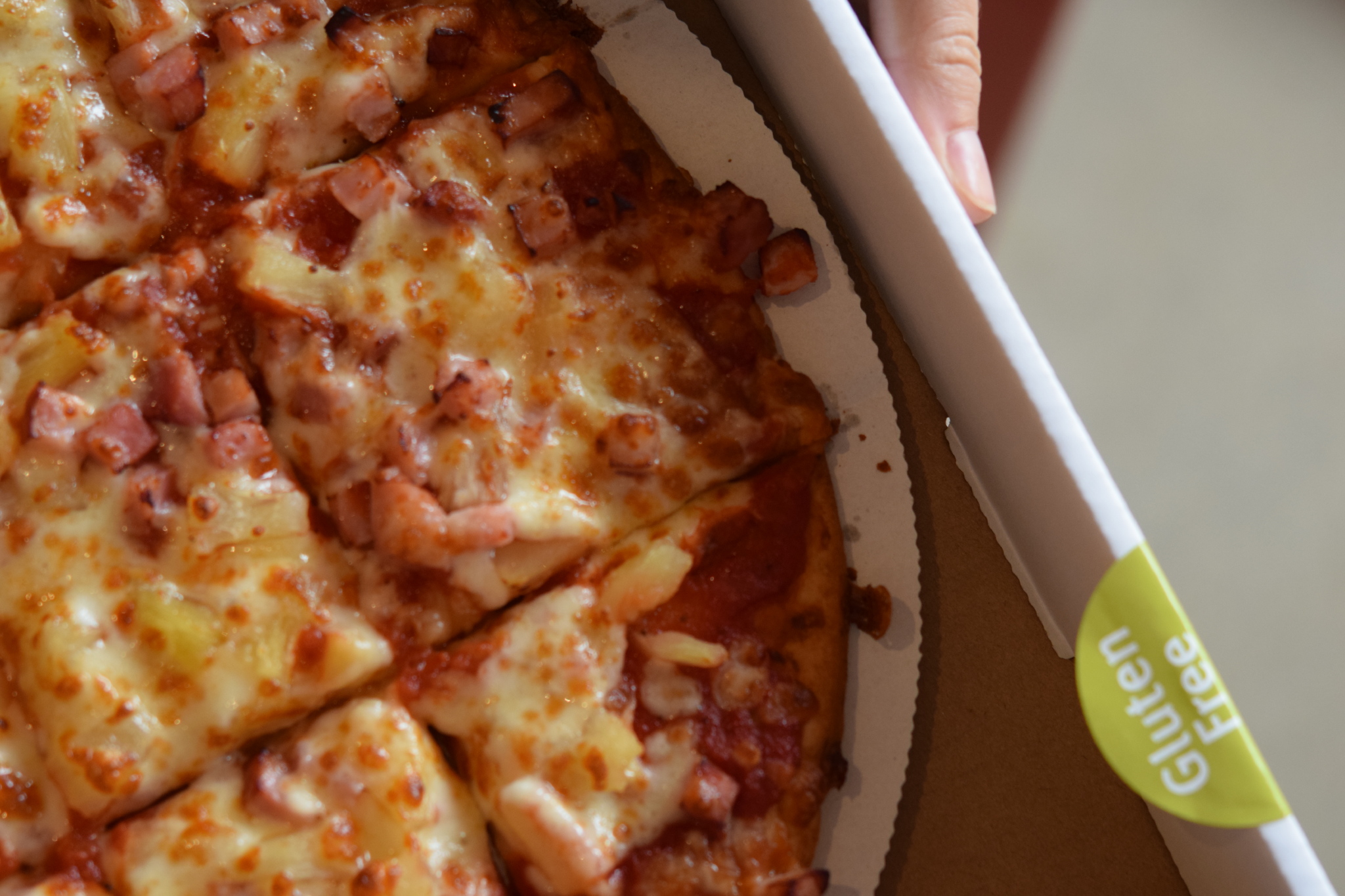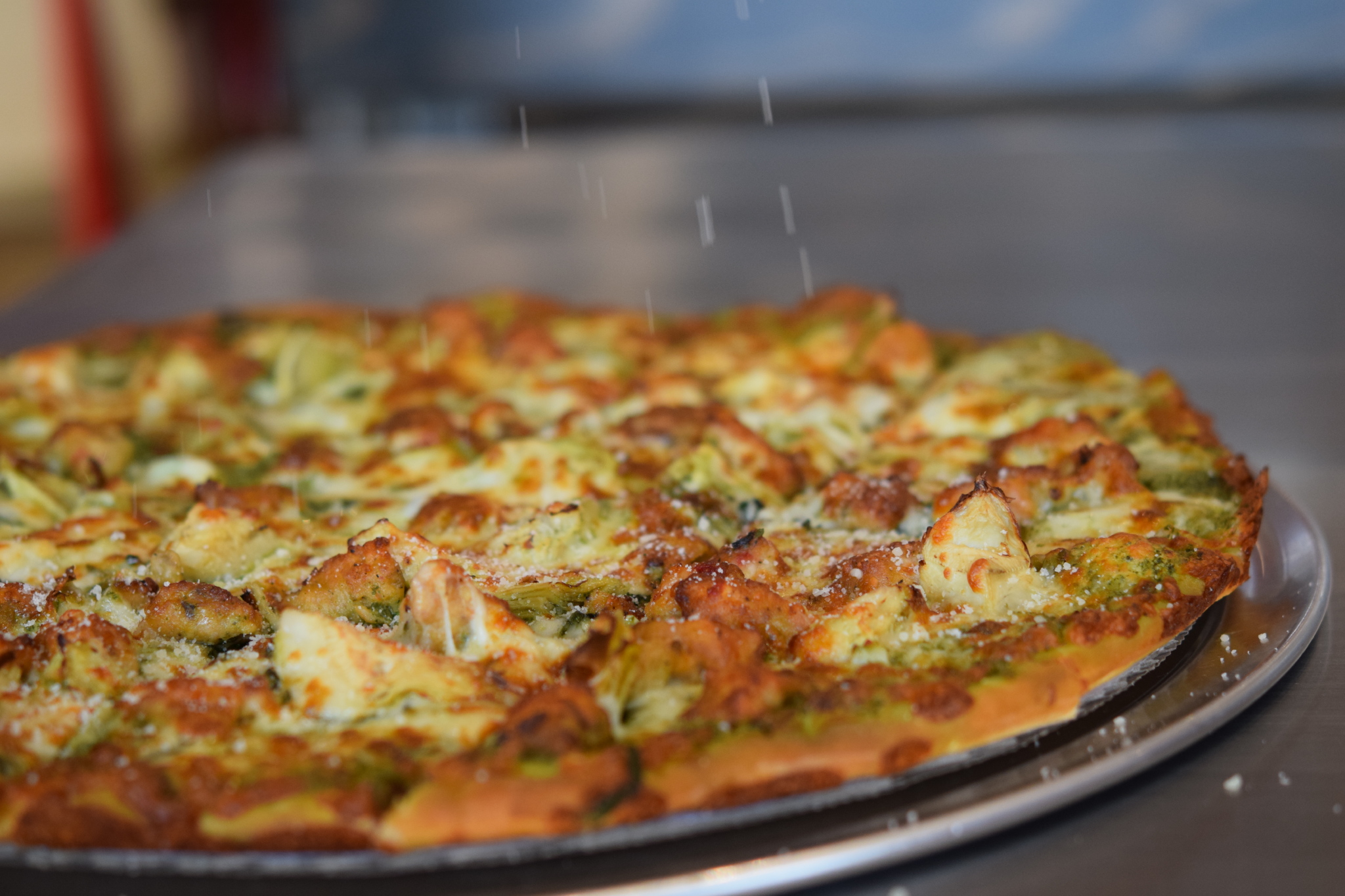 all photos above courtesy of 100eats & Fresh Brothers
FRESH SLICES, SALADS, WINGS & MORE
(SAMPLE MENU ITEMS)
(NEW) Chicken Sausage, Artichoke & Pesto: Chicken sausage, artichoke hearts, pesto, mozzarella and fresh basil
Farmer's Market Salad: fresh mix of broccoli, corn, carrots, celery, cucumber, green pepper, mushrooms, onions and peas blended with choice of spring mix or romaine
BBQ Chicken Salad: barbecued chicken breast over a tasty bed of romaine, cheddar, corn, onions and black beans, topped with fried onions
Greek Town Special: romaine lettuce, savor feta cheese, kalamata olives, cucumber, red onions, pepperoncini peppers, and tomatoes (add chicken, optional)
(POPULAR) Da Works: sausage, pepperoni, mushrooms, green peppers, and onion (spice it up with giardiniera)
Fresh Momma's Favorite: spinach, garlic, mushrooms, with a blend of pizza sauce and pesto
Fresh Vegetable: green peppers, onions, mushrooms, green and black olives
The Triple Pep: back by popular demand, if you love pepperoni, this is your pizza
(NOTEWORTHY) Gluten-Free Cheese Pizza: fresh mozzarella on a rice, tapioca and potato crust (select from all toppings with the exception of meatballs and vegan sausage for gluten-free options)
Buffalo Wings: baked, never fried. served with a side of Fresh Fries, also available gluten free
(NOTEWORTHY) Meatball Sliders: topped with pizza sauce and mozzarella, served on a King's Hawaiian Sweet Roll (new)
Fresh Knots: garlic bread tied in tasty knots, dusted with parmesan, served with pizza sauce on the side
(NOTEWORTHY) Sweet Knots: rolled in cinnamon sugar, drizzled with icing, served warm (new)
ADDITIONAL INFORMATION
DELIVERY. DINE-IN. TAKE OUT.
Hours of Operation:
Sunday - Thursday, 11:00 a.m. - 9:00 p.m.
Friday - Saturday, 11:00 am - 10:00 p.m.
Menu Pricing: $
Seating: Indoor & Outdoor Patio Seating Available
Service: Counter
Square Footage & Capacity: Dependent on location
SAMPLE COVERAGE
Los Angeles Business Journal
October 2016 - Cover Story
Del Mar Times
November 2016 - Carmel Valley Expansion
For more information or interview requests please contact
Bobby Navarro at 100inc Agency - Events and Promotions.