ABOUT
TRUST. INTEGRITY. FRESHNESS. PERFECTION. AUTHENTIC.
Yalcin and Sam opened DönerG to share the unique flavors and foods of Turkey, a country like no other. Their mission is to use food as a platform for bringing all different kinds of people together, as food is a universal language. Eight years ago, Yalcin and Sam saw the lack of doner kebabs in Orange County and since then they've made DönerG THE Turkish staple in the area. You can find DönerG in Irvine, Anaheim, Lake Forest and Santa Ana for your authentic Turkish & Mediterranean eats.
"Nothing brings people together better than sharing a fantastic meal." - Yalcin & Sam
More About: Co-Founders Yalcin Aslan & Samuel Lee
MENU
While DönerG is most well known for their delectable doner kebabs, their Turkish menu has expanded to reflect the influence of Middle Eastern and Mediterranean influences. The DönerG team believes in serving in their customers what they would feed our family and friends; fresh, healthy and authentic food. To ensure quality and freshness, everything is made-to-order and their ingredients are sourced from local vendors. Whether you're looking for an authentic kebab or a fresh pita wrap, any of DönerG's SoCal locations will satisfy your cravings.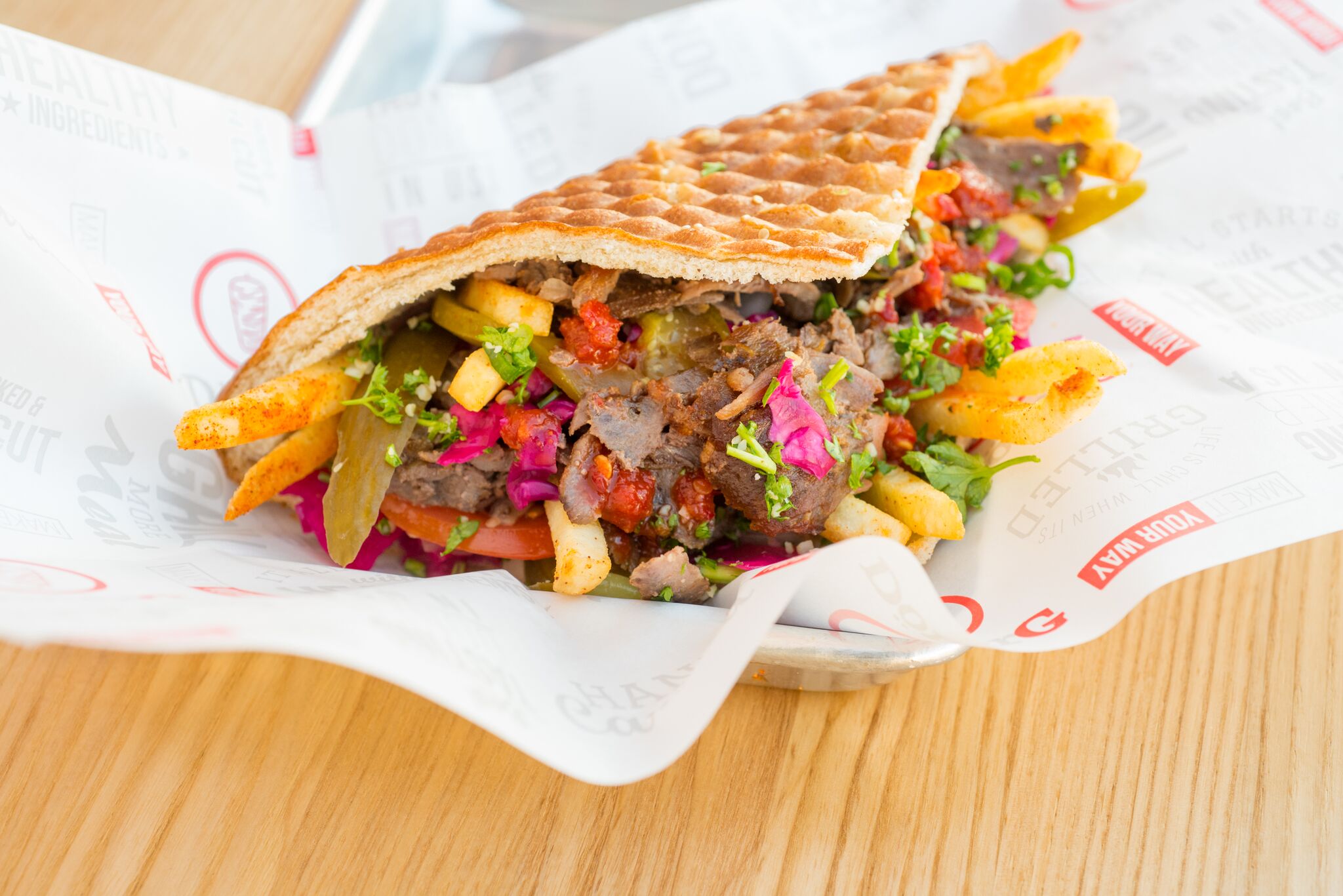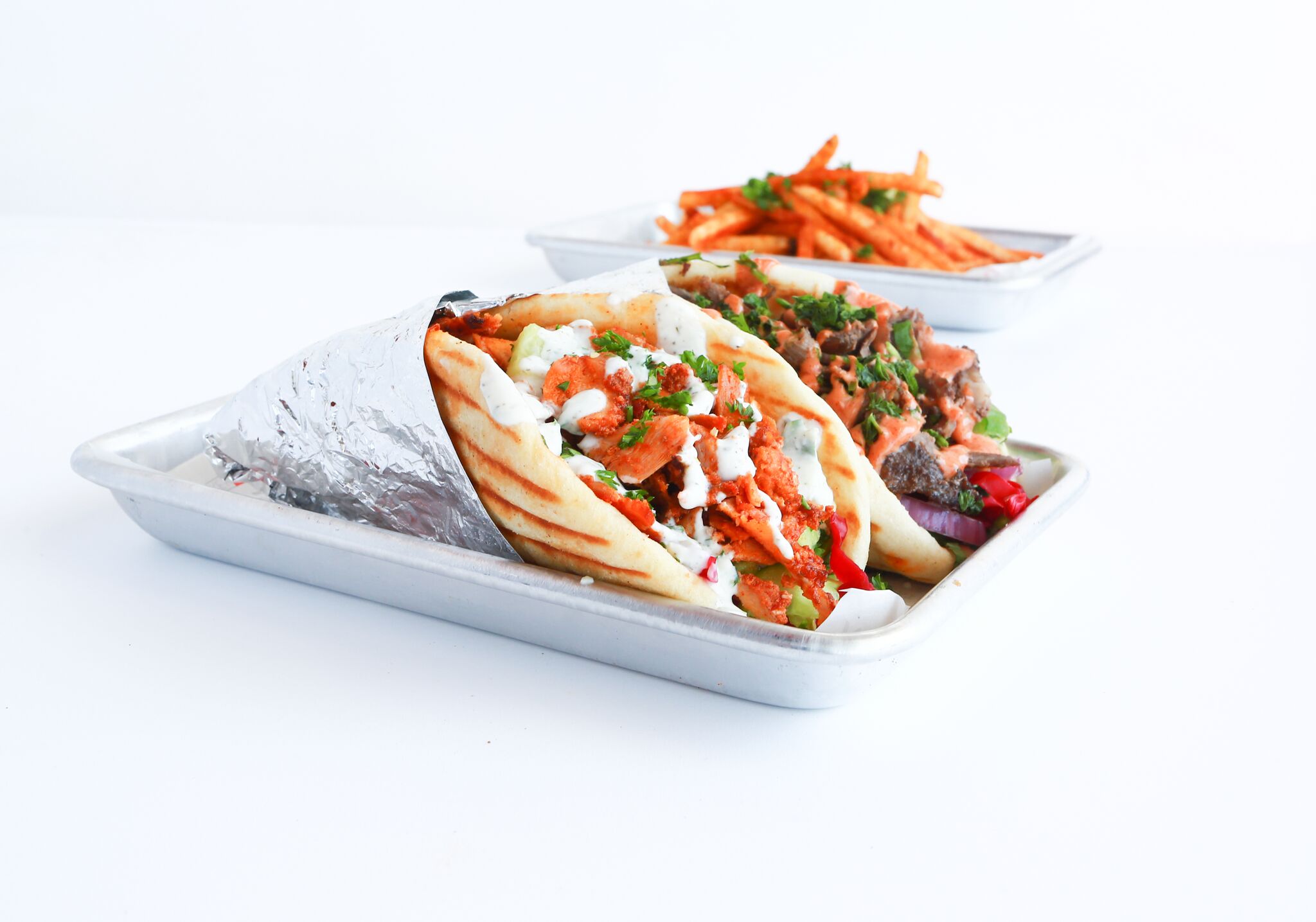 All images above courtesy of DönerG
AUTHENTIC KEBAB PLATES, WRAPS & MORE
ISTANBOWL: the complete DonerG experience; enjoy authentic beef and chicken on a bed of rice with everything on it
DONER SALTADO: signature doner kebab, fries, fried egg, tomatoes, caramelized onions, scallions, bell peppers, all on a bed of rice pilaf.
DONERG GRILL: generous portions of beef and chicken doner, veal and chicken Shish along with the Adana Kebab; all served with rice, salad, jajik and Doner G sauce; the ultimate palate-pleaser.
CHICKEN SHISH KEBAB: boneless pieces of tender chicken marinated with DönerG's distinctive seasoning, grilled to perfection; served with rice or fries, fresh salads, jajik, hummus and DönerG dressings, and fresh-grilled pita bread.
TABOULI SALAD: a simple salad of very finely chopped vegetables, lots of fresh parsley and bulgur wheat, all tossed with lime juice and olive oil.
OG FLADENBROT: crispy and buttery fladenbrot bread over stuffed with kebab, toppings, and choice of sauce.
FALAFEL PITA SANDWICH: deep-fried vegetarian patty made from ground chickpeas and fava beans, freshly wrapped up in a sandwich, pita or wrap.
BEEF / CHICKEN DONER WRAP: tender beef or chicken seasoned with special herbs and spices, freshly sliced and wrapped up and served with jajik, hummus & DonerG sauce.
ADDITIONAL INFORMATION
LOCATIONS
ANAHEIM
2139 E Ball Rd
Anaheim, CA 92806
HOURS OF OPERATION
Monday - Saturday, 9:30 a.m. – 9:00 p.m.
(714) 956-0123
IRVINE
3800 Barranca Pkway
Irvine, CA 92606
HOURS OF OPERATION
Sunday - Saturday, 10:30 a.m. – 9:00 p.m.
(949) 861-2626
LAKE FOREST
23592 Rockfield Boulevard 505
Lake Forest, CA 92630
HOURS OF OPERATION
Sunday - Thursday, 10:30 a.m. – 9:00 p.m.
Friday - Saturday, 10:30 a.m. – 9:30 p.m.
(949) 916-9626
SANTA ANA
121 E. Memory Lane
Santa Ana, CA 92705
HOURS OF OPERATION
Monday - Thursday, 11:00 a.m. – 9:00 p.m.
Friday - Saturday, 11:00 a.m. – 9:30 p.m.
(714) 543 2626
Seating: Indoor
Service: Counter
Menu Pricing: $
SAMPLE COVERAGE
...coming soon!
For more information or interview requests please contact
Bobby Navarro at 100inc Agency - Events and Promotions.