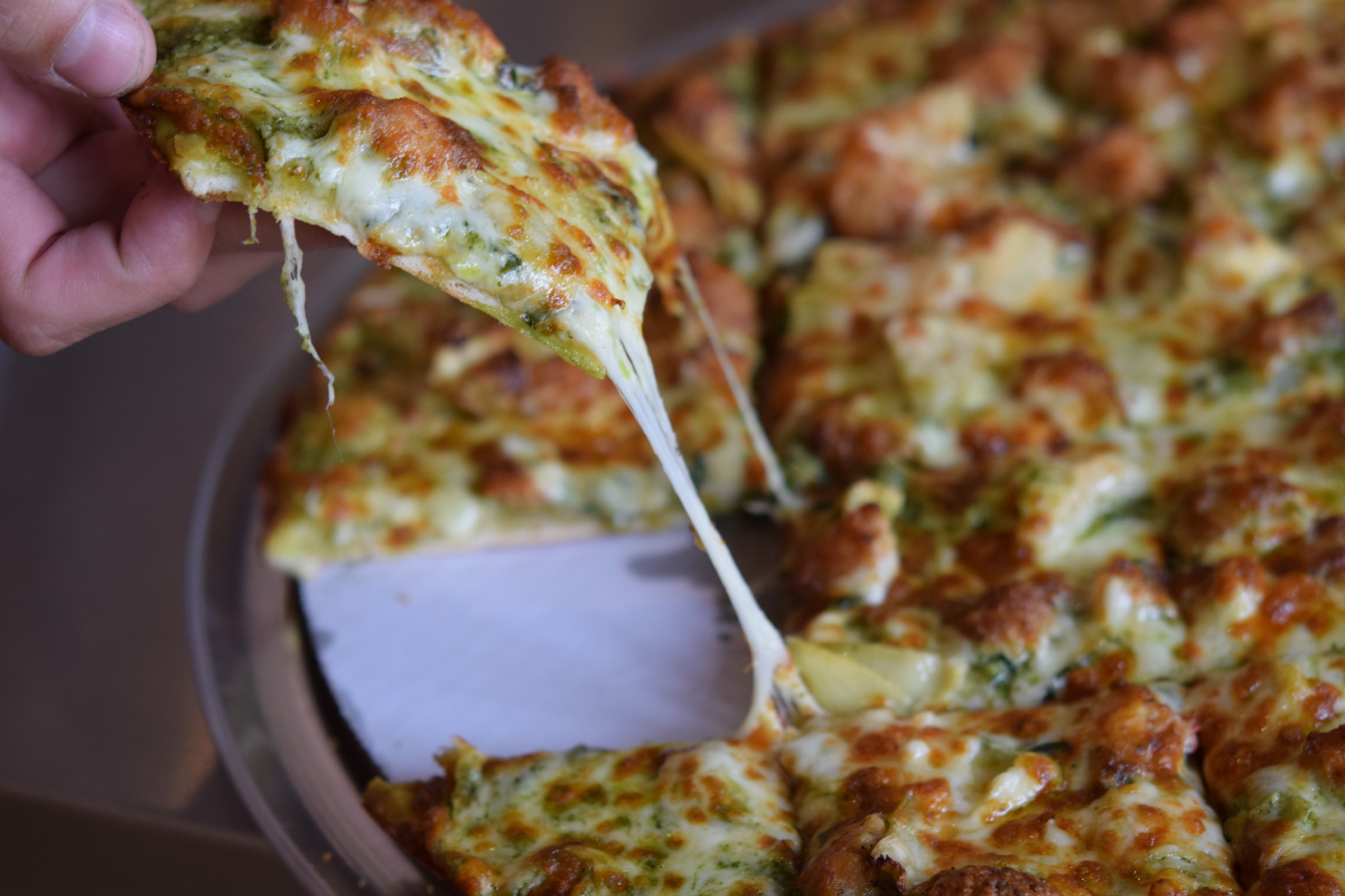 DEBBIE GOLDBERG
CO-FOUNDER & CMO | FRESH BROTHERS
"Life is too short to not eat pizza."
As the Co-Founder & CMO of Fresh Brothers, a growing Southern California pizzeria business, Debbie and her team have created an establishment that prides itself in its freshness with its farm-to-fork approach.
Although, aside from a couple of waitressing gigs as a young lady, Debbie's background has not always been food-centric. She graduated from Emerson College with a background in film, television and journalism. Her first job in LA was with Gross Weston Productions, a television movie production company. Debbie eventually ended up at Termite Art Productions, where she produced, wrote and directed countless shows, including stunt production for Ripley's Believe it or Not. She travelled all over the country for years doing work for the Discovery Channel and Travel Channel. It was during this phase of her life when she met her husband, Adam. He was a Director of Photography at the time so they spent many years traveling and working side by side, loving every minute of it. This was the beginning of their lifelong partnership, friendship and marriage. During their travels they would often visit Indiana to see Adam's brother, Scott. Scott Goldberg owned his own restaurant, Miller Pizza in Gary, IN -- Debbie describes his recipes as "heavenly".
Eventually, it was time for a change. In 2007 Adam and Debbie started to plan their exit from the entertainment business and their entry into the realm of pizza. The goal: to build a business that would allow them to become a part of our community.
Scott's original pizza recipes were passed down, and assisted with creating the Fresh Brothers brand. With a health-conscious twist, Debbie and Adam brought new life to the pizza world. Debbie's additions of gluten free crust, vegan cheese, all-baked wings and sides, and so-on, created an inclusive menu that attracts all crowds -- from meat lovers to vegetarians and vegans, to gluten-free foodies alike. They opened their first location in Manhattan Beach in 2008, and the business has been rapidly growing ever since. By the end of this year, Fresh Brothers will employ over 550 people at 18 locations, from Los Angeles to San Diego.
In addition, Debbie ensures that every slice is reinvested back into the community by sponsoring a combination of over 100 schools and nonprofits.
"Fresh Brothers has allowed us to focus on company-wide philanthropy.
With pizza, we're helping communities raise money for schools, non-profits and causes they care about to better their neighborhoods. It's the best thing about our business."