LOCATED AT UNION MARKET TUSTIN
cubedpoke.com | facebook.com/cubed-poke | instagram.com/cubedpoke
OWNERS
CHRYSTAL NGUYEN & ANH PHAMTRAN
PARTNERS STEPHEN LE & MATTHEW TONG
ABOUT
Cubed Poke is the realization of a dream of 4 friends who love to cook and eat together, creating a Hawaiian-centric eatery featuring healthy, fast cuisine. Longtime friends since junior high, Chrystal, Anh, Stephen and Matthew are taking the time-honored Hawaiian recipes of Anh's husband's grandmother and adding a new and modern spin at their Union Market restaurant in Tustin, California.
While the original concept is poke bowls and traditional Hawaiian dishes like musubi, including organic Hawaiian sodas and beers, this group of friends hopes to grow with their customers and continue to add additional Hawaiian-style items to their menu to provide healthy, delicious and easy options to all customers, and not just raw fish fans. Cubed Poke has been serving up their outstanding menu since April 3, 2016.
More About the Owners of Cubed: Here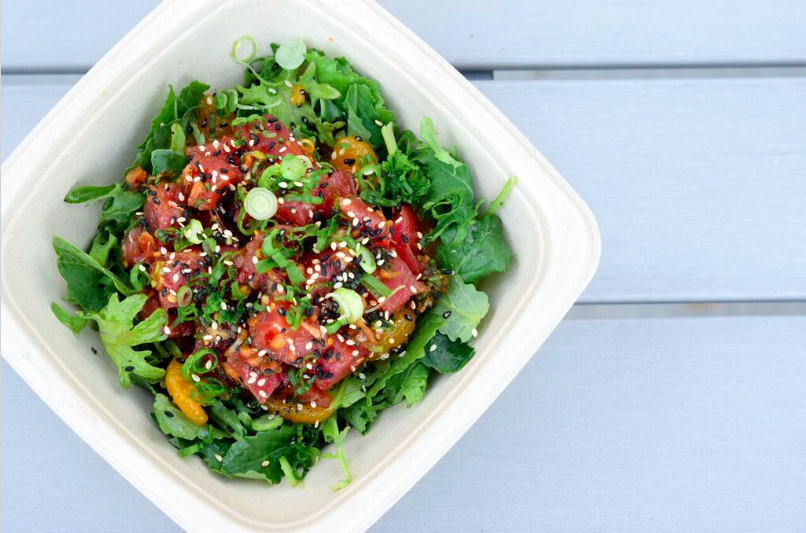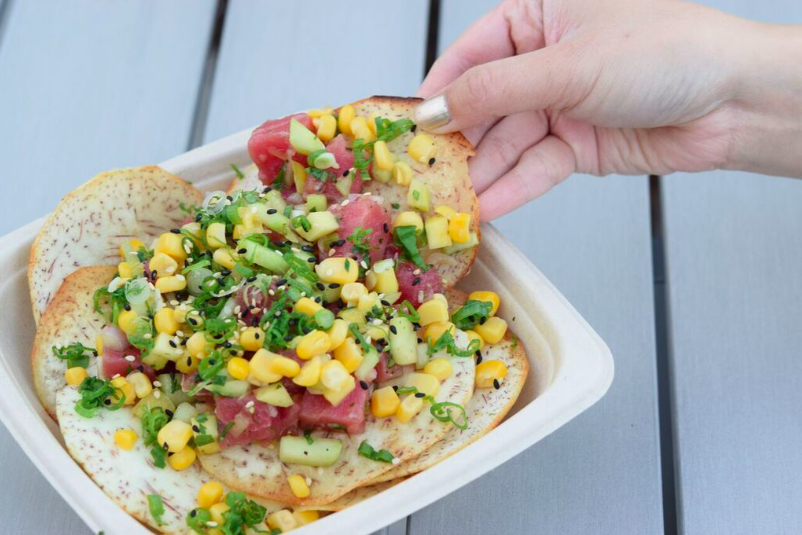 MENU
Traditional Hawaiian poke bowls, scrumptious musubi side dishes, and authentic sodas and tea. Doesn't get much more tropical and fresh anywhere else.
POKE BOWLS, MUSUBIS & DRINKS
PCH Bowl: tuna, mango salsa, ponzu, taro chips, corn
Lilo Bowl: tuna, oyster sauce, kale, mandarin oranges
Cali Bowl: tuna, salmon, wasabi mayo rice, masago, imitation crab
Build Your Own Poke (BYOP): We encourage your creative side. Select a base, saucey goodness, a protein, and of course a few signature add-ons. A local's recommendation might include brown rice, mango salsa, and tuna, with the addition of toasted sesame seeds and avocado.
Musubi: spam or portuguese sausage
Breakfast Musubi: egg, bacon, cheese
Cubed Musubi: avocado, cheese, bacon
Alcohol: Hawaiian Beer (bottles), Lychee Sake, House Sake
Other Drinks: Hawaiian Sodas, Mango Black Tea, Fresh Young Coconut, and more
ADDITIONAL INFORMATION
Hours of Operation: Lunch & Dinner, Daily
Menu Pricing: $
Service: Counter
Seating: Indoor and Outdoor Seating Available
LOCATION
Union Market Tustin
2493 Park Avenue, Tustin, CA 92782
For more information or interview requests please contact
Bobby Navarro at 100inc Agency - Events and Promotions.